Happy Birthday To Us
Browns Ferring is 4!

Come and celebrate with us this Saturday 9th July for some tasty birthday treats…
Dust off your party hats and show us your birthday best with our in store selfie board. Use #brownsbirthday to join us on socials!
Enter our raffle…
Tickets cost £1 in store at Ferring and all proceeds go to our three chosen charities. Follow the links below to donate directly to the charities. You could win one of three prizes, including a £20 voucher!
CARAT Greek Rescue – Donate here
Paul and Titch have devoted every spare minute of their lives to helping Greek animals as much as they can, by rehoming, fostering, fundraising, travelling out to Greece to escort dogs to new homes, organising sterilising campaigns with local vets who came to Greece free of charge to neuter strays; anything they could do to help the animals and the wonderful animal rescuers who work so hard in often impossible conditions in Greece
Canine Partners is a registered charity that transforms the lives of people with physical disabilities by partnering them with assistance dogs. Our amazing dogs bring a greater independence and quality of life to their partners, offering security, companionship, and practical help with everyday household tasks. These life-changing dogs also provide psychological and social benefits including increased independence, confidence, social interaction and self-esteem.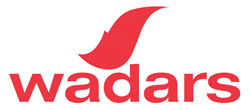 Based in Ferring, Worthing, Wadars is a leading animal welfare charity and has been rescuing wildlife and rehoming companion animals since 1969. They believe that animals enrich our lives: we also know that they cannot speak for themselves and need protection. Last year Wadars rescued more than 2000 injured, orphaned and at risk birds and wildlife, and rehomed over 200 cats, dogs and other companion animals.